ABOUT Best Ring Point of Sale
There was a time not long ago when one could not process credit cards out in the middle of a remote field while Paul McCartney hammered the keys for thousands of fans. You may remember this as a simpler time but cash management is the exact opposite of simple. Cash management is a complicated beast that requires quite a lot of overhead to make sure each dollar makes it safely into your bank account.
A dollar flows from the patron's pocket into the till, someone collects it from the till, someone counts it, and finally, someone picks it up in the armored truck. Each dollar passes between the hands of at least 10 people before it lands in the bank and all of those people expect a cut.
Conversely, a credit transaction goes from the point of sale to the bank instantaneously.
So, our team was tasked with this question: how does one process credit transactions in real time in the most volatile of environments?
The answer would revolutionize payments as we know it.
The journey from our first rudimentary prototype to our latest indomitable product was filled with real-world lessons about the live entertainment business. We learned to navigate the barriers of - or more likely the lack of - infrastructure. Dropping power is always complicated and expensive so we developed a longer battery life. Wifi is unreliable so we can not only batch transactions but when the signal comes back, it will automatically return to processing in real time. We can also set the system to automatically switch between EMV (dip the chip) payments (which require solid connectivity) and swiping credit cards. If the internet drops, you are still ringing. The lines keep moving. We also created and manufacture our unique cases. They are weather resistant and not just to rain. The Best Ring Classic case is white to prevent overheating while it sits on a bar in the sun all day. No thermometers popping up on our screens slowing down your sales.
Speaking of durability, have you ever dropped an entire box of these bad boys off of a golf cart into a puddle and they all kept working? Me neither.... Don't tell my boss.
Also, on the note of volatile environments, what about the pesky EMV requirements the credit card companies keep droning on about? This recent shift of liability onto the merchant and imposing fees for non-compliance really cuts into your bottom line. We provide you the best in fraud protection through these encrypted transactions to diminish the number of chargebacks, disputes, and refunds post-event. So, you can keep your money in your account where it belongs.
Then came along another query: how does one incorporate RFID technology with a point of sale system?
Best Ring was one of the first dogs in the RFID cashless race. We broke into the cashless market and brought with us a breadth of knowledge about event payment processing. We developed open loop (attaching a credit card directly to a wristband) and closed loop (loading funds to a wristband or attaching promotional tokens to a wristband or RFID Gift Card) to use separately or in tandem and they can function in batch mode. Adding this payment option increases revenue time and time again, improving margins and pushing more festivals to abandon cash entirely.
Now for our next challenge, bringing our immense and vast knowledge of top of the line payment technology to a bar, restaurant or venue near you. We are working on our most robust application yet. Version 5, our latest and greatest software is shaping up to offer everything our customers know and love with a little oomph. Oomph is defined as inventory management, cloud tabs, split payments and much much more.
Stay tuned and come check us out at an event, bar, restaurant, or venue near you!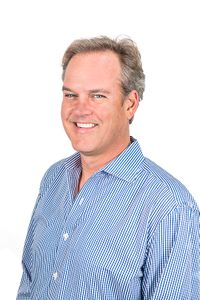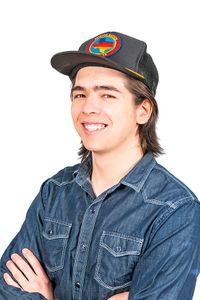 Eric Sutton
DIRECTOR OF QUALITY ASSURANCE & INFORMATION SECURITY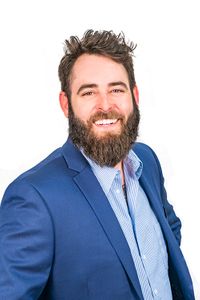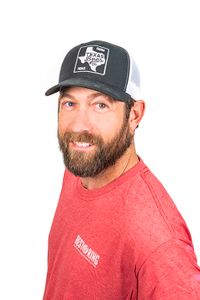 Cimarron Jenschke
DIRECTOR OF INVENTORY & HARDWARE