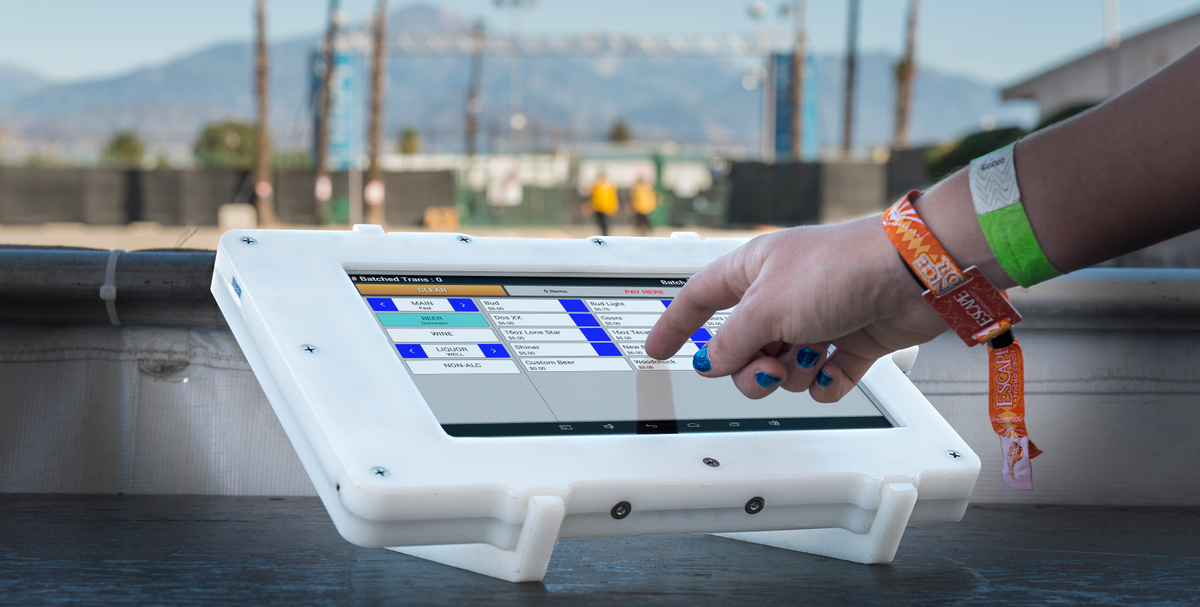 CASH & FAST CASH PAYMENTS
Customized menus, item pricing, data tracking and reporting of all activities in real­time
Here you can see a complete Best Ring "cash" transaction. A list of denominations is optional to help the clerk make change. To speed up service and prevent lines, we offer "fast cash" for exact change.
A magstripe card swipe will activate the Best Ring credit/debit option.
After swiping a guest's card at an event they are given customized prompts. Would you like guests to be able to leave a tip? Would you like the patron to sign for their purchase?
Best Ring offers the latest in payment options. RFID technology is paving the way for Cashless Payments.
Ask us about our cashless payment system! Patrons loved using Best Ring Cashless at Lollapalooza, ACL, Insomniac, Landmark Music Festival, Ottawa Blues Fest, Center of the Universe, and CounterPoint. You'll be impressed with the ability to increase the per cap spend with no additional cost to you.
Here you can see someone scanning their wristband at a festival and entering their unique pin to pay for some snacks with zero effort! Patrons love the option to pay without pulling out their wallet!
We cater to specific situations. It's that simple.
There are plenty of features we will add to help you grow your business.
For those who wish to offer open tabs to their customers, we have it. Need to comp, spill, discount or remove it, we've got you covered. Even for added security, an administrator code can be deployed for actions requiring oversight.
We offer all sorts of other options.
Just tell us what you need.