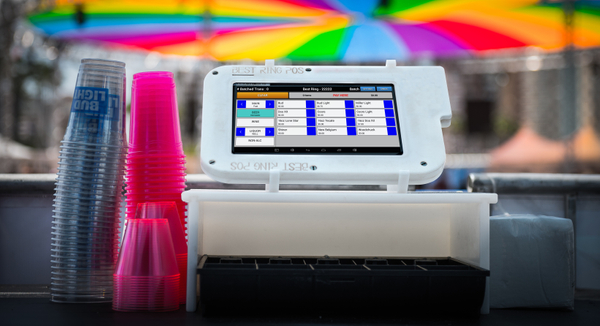 Best Ring is a full service point of sale system
From brick and mortar locations to food trucks to festivals, Best Ring technology is easy to install, easy to use and cost effective. Best Ring provides custom menus, item pricing, data tracking and reporting in real-time.
The Best Ring application is intuitive. Employees, no matter how temporary or their experience level, learn menus fast and efficiently. The data you're receiving is accurate and timely.
Bar Tested
BUILT FOR SPEED, PERFORMANCE & SIMPLICITY
Festival Proven
HARDWARE WITHSTANDS BARTENDER & ENVIRONMENTAL ABUSE
Best Ring has deployed upwards of 700 tablets for a single festival, fully supported.
Best Ring's team of developers designed and built the hardware and software we proudly deploy. It is festival proven for durability and dependability. Best Ring systems are available for rent or lease and offer an à la carte menu of peripheral services for permanent locations, festivals, special events and any other point of sale need.