VERSION 5
Version 5 is our latest point of sale application refined from the skeleton of our previous app. V5 retains all of Version 4's great qualities with some significant upgrades. Customized menus, item pricing, data tracking and reporting of all activities in real time - regardless of the environment. It is intuitive, customizable and powerful. It stands up to all of the demanding situations we have cut our teeth on in the event and festival industry.
The new app offers a more elegant look and some additional tablet functionality, but also offers a more robust, yet simplified, reporting dashboard on the back end. The new dashboard also offers our clients the ability to create and edit menus on your own without logging out to sync. Clerks can be actual employee names and bar locations are named in a way anyone can understand.
We have added many features to improve upon our original model: cloud tabs, adding order notes and mobile optimized reporting with graphs. Fully functional Bar and Kitchen printing (and pop-able cash drawers) beefs up our hardware along with the software.
Try V5 today!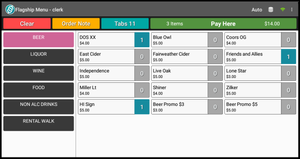 MENU SCREEN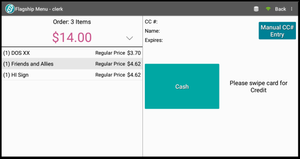 PAYMENT SCREEN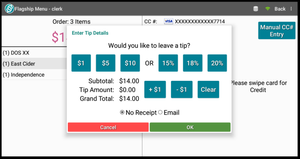 TIP SCREEN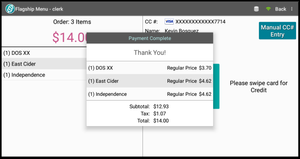 THANK YOU SCREEN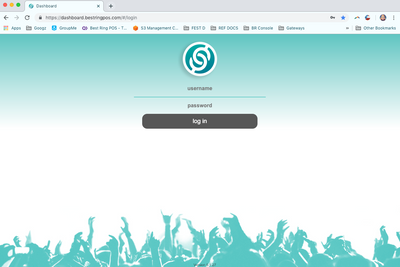 LOG IN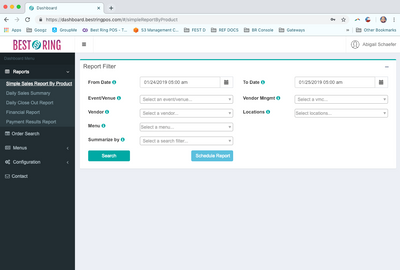 REPORTS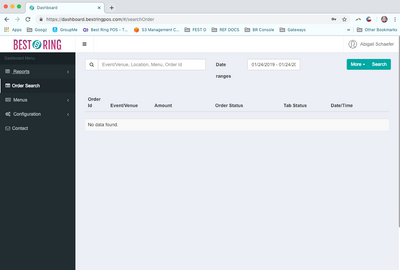 TRANSACTION SEARCH